Hotel Christkindlwirt****
Steyr, Oberösterreich, Österreich
Vision through Vista!

In the world-famous Christkindl Town of Steyr, this 4-star hotel is magnificently located in the midst of invigorating natural environs. We are easily accessible from all directions on well-maintained roads. 165 free parking spaces ensure a relaxing begin to your successful seminar. We gladly organize shuttle services free of charge into the old town centre or to the station. The size and location of our hotel ensures personalized service to all our guests. The hotel is well laid out, featuring warm colours and natural materials. Harmoniously embedded in a unique natural landscape of woods and natural rock, it offers a breathtaking view of the green Steyr River Valley and the Romantic Town of Steyr.

Enjoy true well-being in our 28 well-lit double rooms and 2 exclusive suites. Relax after a successful working day in our unique Rock Vital Oasis Spa, with its million-year-old pristine rock. Your stay in the Romantic Town of Steyr is sure to be an exciting one!

For larger seminar groups, an additional 14 suites in the Vitus Steyr Hotel, incl. free shuttle-service, are available.

Other equipment
Room:
30 single / double rooms

Technology:
Trainer table, lectern, microphone, telephone, copier, scanner, flipchart, pin board, screen, overhead, projector, DVD, CD, video projector, WLA, leased line 200 MBIT, active box, video camera, our seminar rooms are partially air-conditioned
General price information
Price on request!

venue location - free technical equipment
Room details
Room details
Room name
Area
Cinema
Parliament
U-shaped form
Gala
Steyr 1
50

m²

30
20
14
25
Steyr 2
80

m²

40
30
20
35
Steyr 3
100

m²

50
40
30
40
Cinema Parliament
U-shaped form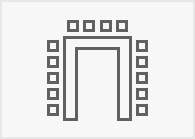 Gala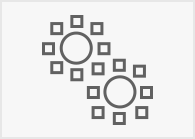 view business entry
Location description
By car
from Linz A1 I Exit Enns West 43 km
from Vienna A1 I Exit Haag 183 km
from Salzburg A1 I Exit Sattledt 138 km
from Graz A9 I Exit St. Pankraz 190 km
from Passau A3(Wels) + A1(Enns West) 144 km
from Munich via Salzburg 260 km
Munich Airport via Passau 296 km

By Train
from Salzburg via Linz
from Vienna via Linz or St. Valentin

By plane
Airports I Linz I Wien I Munich

For all participants of a meeting, conference or seminar organized in cooperation with the BUSINESS CLASS STEYR® we offer a taxi transfer from and to the Linz Blue Danube Airport: https://www.steyr-nationalpark.at/business-class-steyr/service/flughafen-transfer.html

Business Class Steyr
Business Class Member
Please get in touch for more information.
Contact
---
Hotel Christkindlwirt****
Christkindlweg 6
4400
Steyr
Phone
+43 7252 52184
Fax machine
+43 7252 52184 - 66
E-Mail
office@christkindlwirt.at
Web
www.christkindlwirt.at/de/

Business Class Member
https://www.christkindlwirt.at/de/

---
Your BCS contact person
---
---

Your enquiry
Please fill in all fields marked *.
Non-binding enquiry
Please fill in all fields marked *.