Metzenhof ***
Kronstorf, Oberösterreich, Österreich

W-Lan

pets allowed

Suitable for families

Suitable for groups

Private swimming spot
---
Hotel, Restaurant, Event Centre and Golf Park!

The hotel is situated in the midst of a golf park and has been converted from an impressive four-sided farmstead into a modern hotel with 31 comfort rooms and two fully equipped seminar rooms as well as a restaurant offering excellent cuisine.

Event Center
An additional highlight at the Metzenhof Golf Park are the two seminar rooms and the event marquee seating up to 150 people at tables.
The seminar rooms and the event marquee are equipped with screen, projector, connections for PC / conference, loudspeakers, flipcharts and internet access.

We offer various seating arrangements including catering!



Information
Number of seminar room/s: 3
Largest seminar room: 80 Persons
venue location - free technical equipment
Technical features
Projector, screen, flipchart, metaplan board, W-LAN loudspeakers, high-quality meeting furniture, view of the putting green, seminar room II with anteroom
Room details
Seminar rooms
Room details
Room name
Area
Cinema
Parliament
U-shaped form
Cocktail
Seminarraum I
45

m²

25
12
14
25
Seminarraum II
50

m²

35
24
20
35
Stüberl
90

m²

80
48
30
80
Cinema Parliament
U-shaped form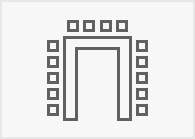 Cocktail Number of rooms/beds, maximum occupancy
Number of rooms: 28
Number of beds: 46
Number of rooms per room type
Single room: 10
Doubleroom: 18
Room amenity
Bathroom
Shower
hair dryer
Desk
TV
restrooms
W-Lan
General equipment
Sunbathing area
Wifi (free of charge)
Bathing place
Towels
Blankets available
Bedcovers available
Gastronomy
Breakfast room
restaurant
Garden / Patio
Children
high chair
Cot / Crib
Children's corner (indoors)
Playground (outdoors)
Sport and recreational facilities
Prices per person, per night
Single room: From € 55,00
Doubleroom: From € 44,00
Camping rates (per day)
Adult: From € 4,00
Caravan: From € 10,00
Motorhome: From € 10,00
Tent: From € 5,00
Please get in touch for more information.
Distance (in km)
Center: 3 km
Train station: 5 km
Exit: 10 km
Bus station: Near by
Pond: Near by
Restaurant: Near by
Shopping possibility: 15 km
Parking
Parking space: 80
Bus parking space: 3
Check-in: 2.00 pm to 6.00 pm
Check-out: 7.00 to 10.00 a.m.
No day off


Business Class Steyr
Business Class Member
Suitable for groups
Suitable for schools
Pets allowed
Suitable for teenagers
Suitable for seniors
Suitable for single travelers
Suitable for bus tour groups
Suitable for families
Suitable for business travelers
Suitable for seminars
Suitable for friends
Suitable for couples
Suitable for children
Room / apartment available for non-smokers
Infrastructure
Electricity available
Sanitary facilities
Further information about the camping grounds
Little landscaping
Type of earth: Pebbly ground
Electricity connection 220v
camping facility
Drain for chemicals
Showers
hair dryer
Food supply
washbasin
Flush Toilets
Contact
---
Metzenhof ***
Dörfling 2
4484
Kronstorf
Phone
+43 7225 7389 - 16
E-Mail
info@metzenhof.at
Web
www.metzenhof.at
https://www.metzenhof.at

---
You can also visit us on
Visit us on Facebook
---
Your BCS contact person
---
Legal contact information
Golfplatz Kronstorf-Steyr BetriebsGmbH
Dörfling 2
AT-4484 Kronstorf
info@metzenhof.at
https://www.metzenhof.at
UID: ATU55542700
---
---