Museum Arbeitswelt
Steyr, Oberösterreich, Österreich

Historical Identity Unites with Modern Architecture!

Wonderfully located in the historic Wehrgraben district, the Arbeitswelt Museum is the ideal venue for exceptional events.
Situated in a revitalised factory building dating back to the 19th century, it is an impressive exhibition, educational and cultural centre of international standard. On the ground floor, covering 1.500 square metres, exhibitions are presented, the event centre on the upper floor offers 800 square metres of meeting space for conventions, symposia, seminars, client receptions and cultural activities.
Three rooms (one room can be partitioned into seminar rooms) of various capacities can be individually adapted to suit the particular requirements of your event.
A professional team ensures smooth organisation and individual guest services. We also offer an attractive fringe event programme, ranging from guided town walks to numerous incentive programmes and special in-house cultural events.


Information
Number of seminar room/s: 4
Largest seminar room: 80m²
Largest seminar room: 80 Persons
Largest event hall: 370m²
Largest event hall: 350 Persons
Room details
Room details
Room name
Area
Cinema
Parliament
Gala
Cocktail
Galerie
260

m²

100
200
Großer Saal
370

m²

350
175
220
350
Kleiner Saal
140

m²

120
50
100
140
Seminarraum 1
80

m²

70
35
50
80
Seminarraum 2
60

m²

50
30
60
Cinema Parliament
Gala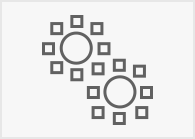 Cocktail Other equipment
Sound technology: table microphone, radio microphone, mobile lectern, CD player

Video technology: large data projectors, DVD players, digital cameras, laptops

Seminar technology: pin boards, flipcharts
General price information
Basic rent in EURO half day (up to 6 hourd) whole day (from 6 hours)
Great hall 565,00 € 940,00 €
Medium hall 390,00 € 655,00 €
Small hall 390,00 € 655,00 €
Seminar room 1 170,00 € 260,00 €
Seminar room 2 170,00 € 260,00 €

Night surcharge from 8 p.m.: € 52,-/hour
Setup the day before: 30% of the room rent
No weekend and holiday surcharges




Please get in touch for more information.
Location description
By car
from Linz A1 I Exit Enns West 43 km
from Vienna A1 I Exit Haag 183 km
from Salzburg A1 I Exit Sattledt 138 km
from Graz A9 I Exit St. Pankraz 190 km
from Passau A3(Wels) + A1(Enns West) 144 km
from Munich via Salzburg 260 km
Munich Airport via Passau 296 km

By Train
from Salzburg via Linz
from Vienna via Linz or St. Valentin

By plane
Airports I Linz I Wien I Munich

For all participants of a meeting, conference or seminar organized in cooperation with the BUSINESS CLASS STEYR® we offer a taxi transfer from and to the Linz Blue Danube Airport: https://www.steyr-nationalpark.at/business-class-steyr/service/flughafen-transfer.html

Parking fees
Parking subject to charge
Business Class Steyr
Business Class Member